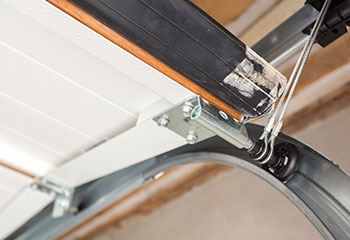 Garage Door Troubleshooting
Customer Issue: Mrs. Sparks felt her garage door was moving slowly and seeming to drag.
Our Solution: It was no problem for our professionals to thoroughly look over the customer's entire garage door system to troubleshoot and locate the precise cause of the problem. It was determined that several of the rollers were too old and breaking, so they were replaced quickly to solve the issue.
Jeanne Sparks
- Berning Mill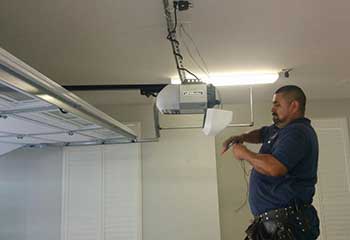 Opener Installation
Customer Issue: Wanted a new opener.
Our Solution: After asking this customer several questions and understanding what their needs were, we recommended they get the LiftMaster 8355W belt-drive garage door opener. After she agreed, we installed it for her and made sure she fully understood how to use the unit's various features.
Cable Replacement
Customer Issue: Cable broke.
Our Solution: We carefully removed what was left of the damaged cable and replaced it with a new more durable one. After inspecting the second lift cable, we found it to be alarmingly frayed, so we replaced it as well, and then made sure the door rose and lowered effortlessly.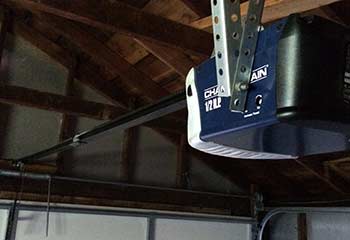 Opener Repair
Customer Issue: A LiftMaster 3255 that wasn't responding to the wall switch or remote control.
Our Solution: We confirmed that the problem wasn't related to a lack of power going to the motor, and then we opened the unit and replaced the circuit board to get it working again.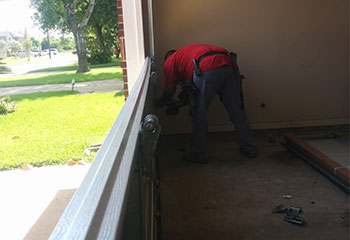 Track Replacement
Customer Issue: The customer was refurbishing his garage door and wanted to have the existing track replaced.
Our Solution: We removed the standard lift and replaced it with a high lift track.